Our top honours, recognitions and accomplishments include:
Nirvana Asia Group aspires to keep improving through constant innovation as we raise our service standards through new offerings. In 1998, we became the first memorial service provider to be awarded the ISO 9002 Certification. In 2012, we took centre stage at the 2012 Asian Funeral Exhibition (AFE Awards), winning two top awards that made the group become the overall winner of the prestigious event. As remarked by Founder Tan Sri Kong Hon Kong, the reputation and accomplishment of Nirvana Asia Group shall be determined by market acceptance. And in this case, our group outshines the rest in the field.
The professional team of Nirvana Asia Group has earned the goodwill as a role model for their diligence and dedication. Their tireless efforts paid off handsomely as affirmed by the accolades won by the group. Such recognition is the drive that keeps us growing from strength to strength as we expand our wings.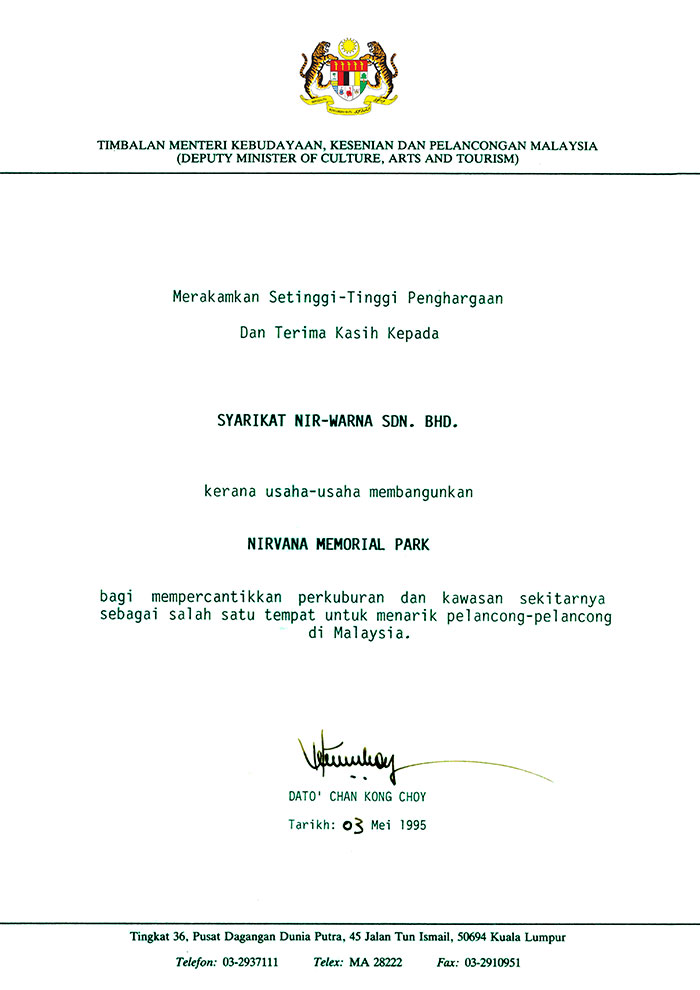 - 1995-
Officially honoured by the Ministry of Tourism, Culture and Art for promoting tourism in Malaysia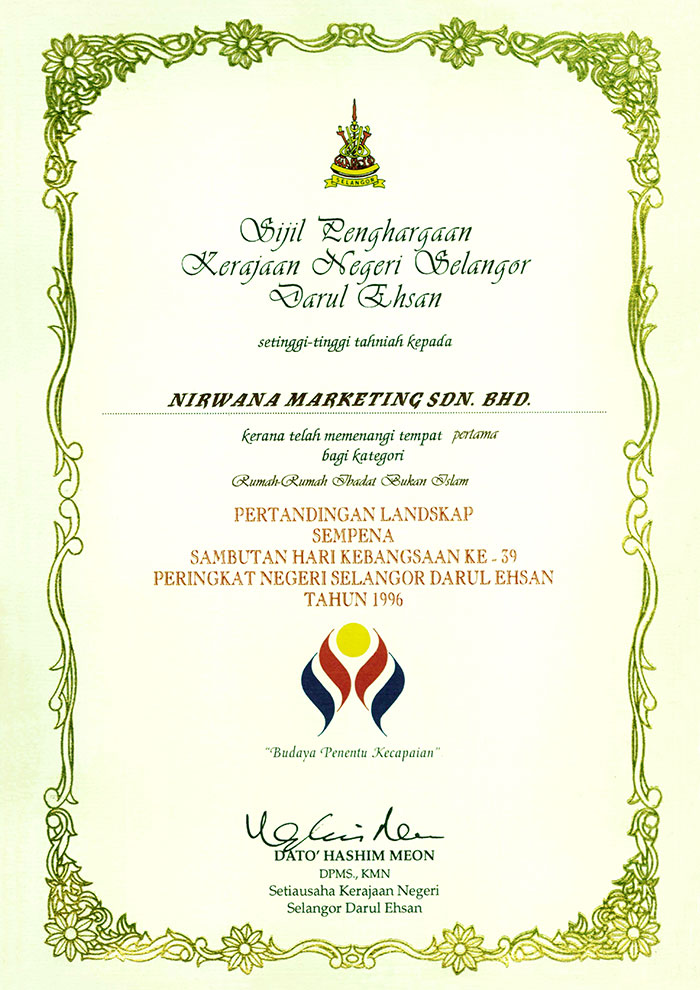 - 1996-
Champion in National Landscaping Competition (Non-Islamic Architecture Category) - 1998-
Awarded the ISO 9002 Certification for International Quality Assurance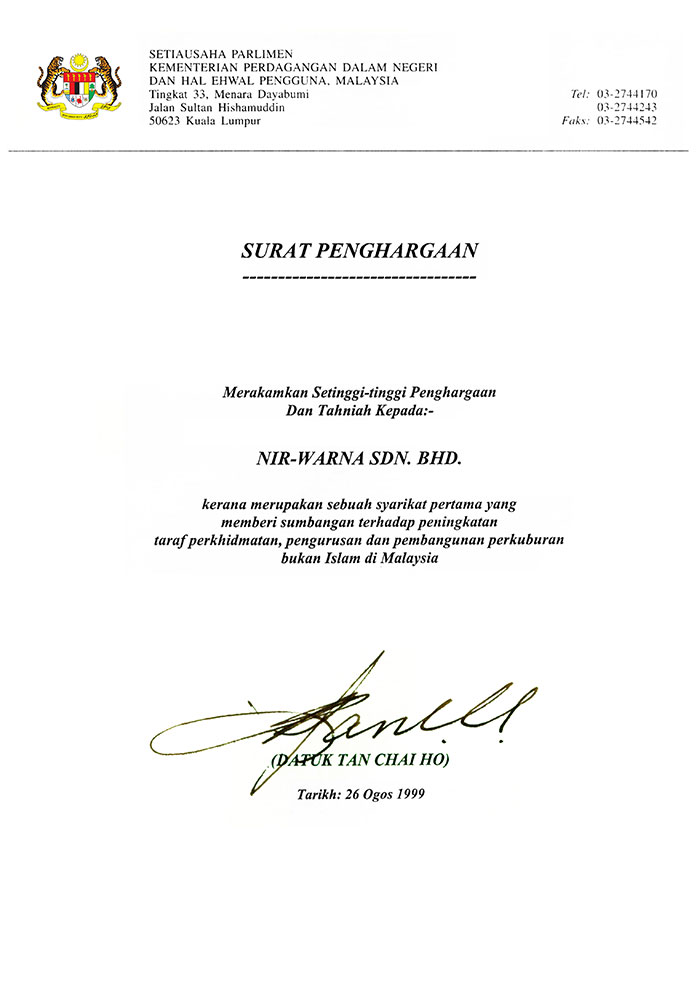 - 1999-
In recognition of the efforts in raising the standards of funeral industry we were honored by the Ministry of Domestic Trade and Consumer Affairs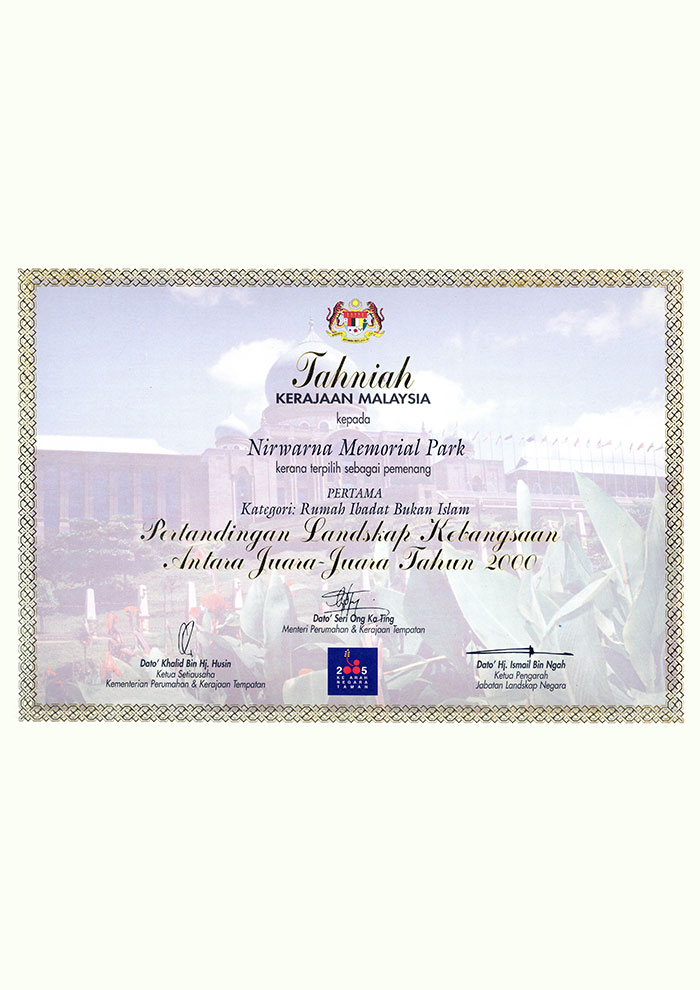 - 2000-
Champion in National Landscaping Competition (Non-Islamic Architecture Category) - 2001-
Reaching the next level in ISO certification from ISO 9002 to ISO 9001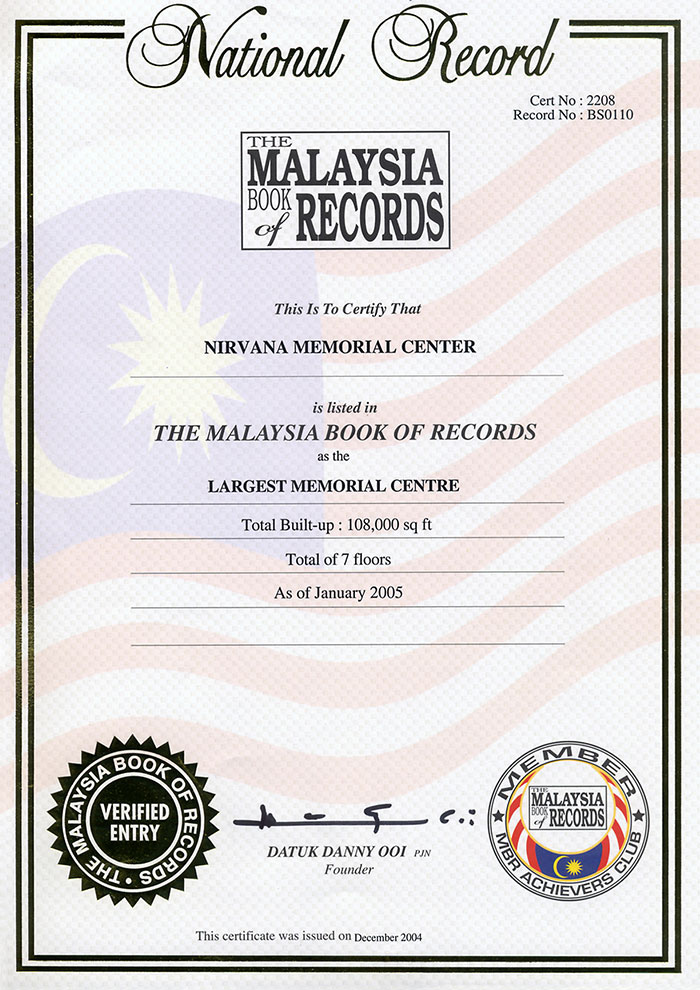 - 2004-
The Nirvana Memorial Center was certified by the Malaysia Book of Records for being the largest 5-star memorial center in Malaysia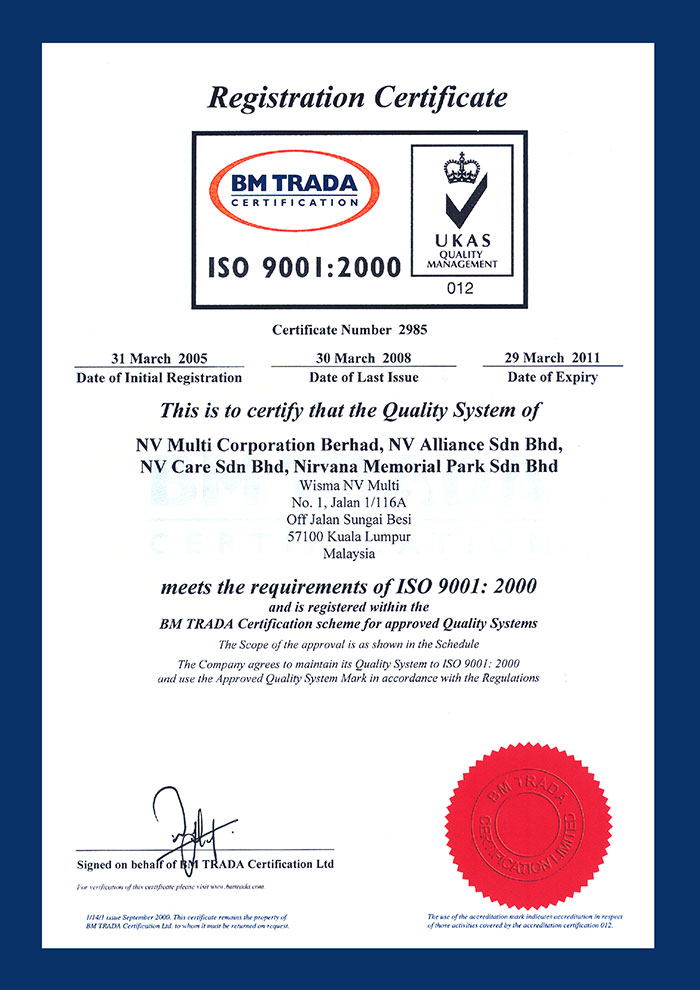 - 2005-
Awarded the ISO 9001 Certification for International Quality Assurance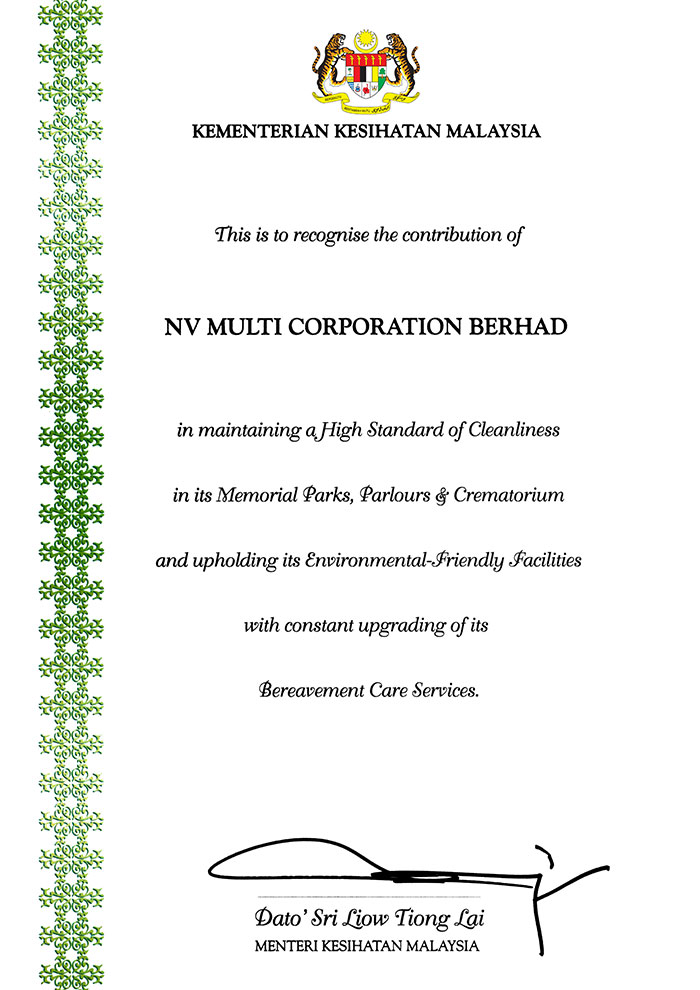 - 2009-
Officially honored by the Ministry of Health for incorporating eco ideas into our funeral business operations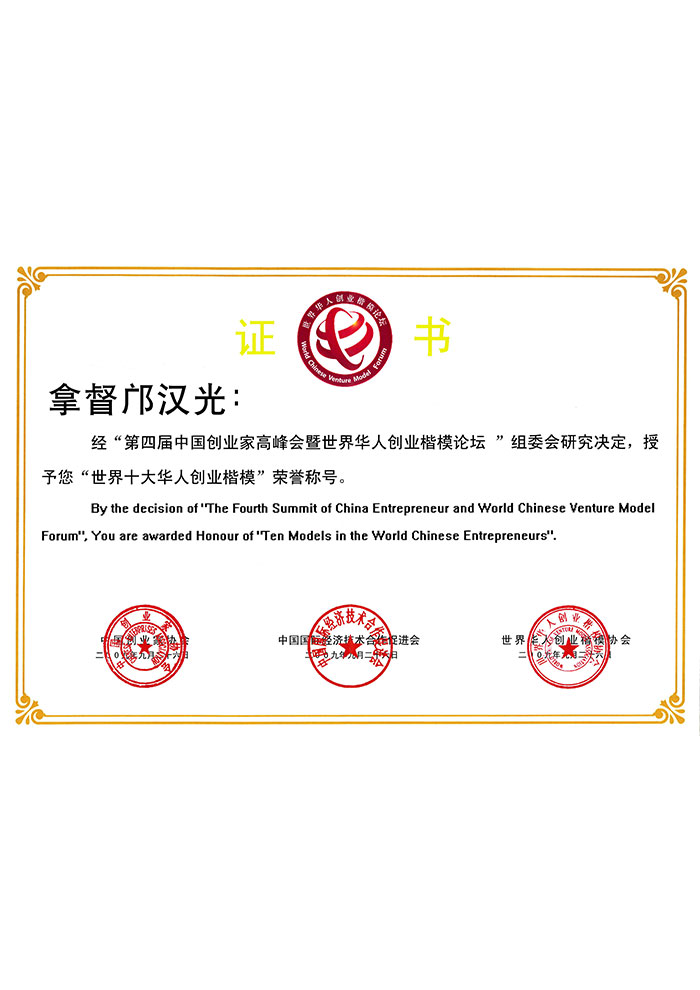 - 2009-
The unceasing effort of Tan Sri Kong Hon Kong earned him international recognition following the crowning of World's Top 10 Chinese Entrepreneurial Role Models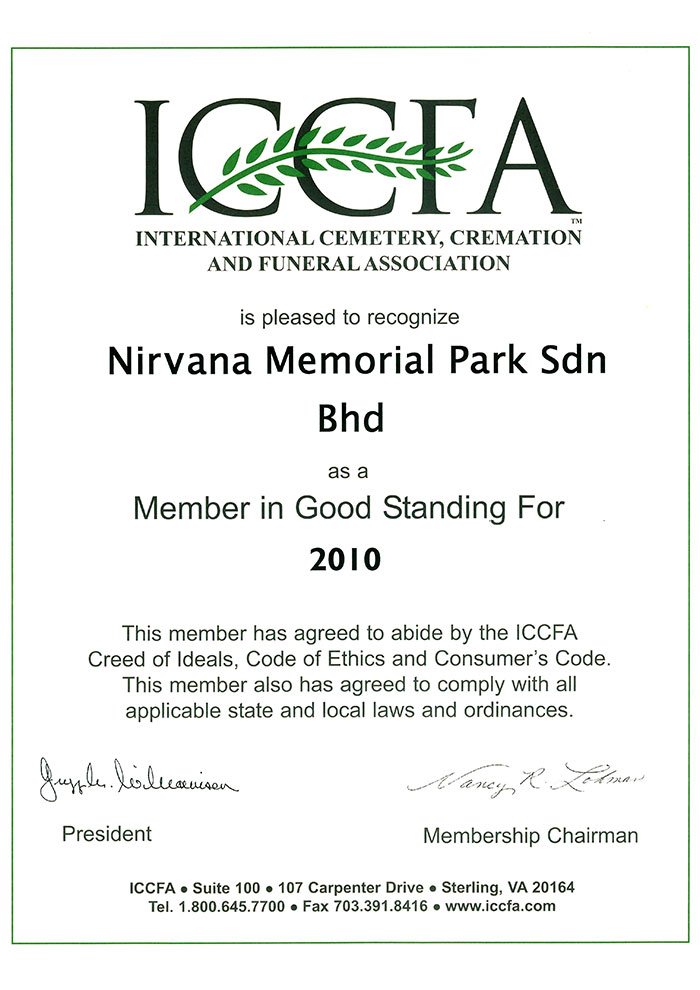 - 2010-
Nirvana Memorial Park Sdn Bhd admitted as a member in good standing of the International Cemetery Cremation & Funeral Association (ICCFA)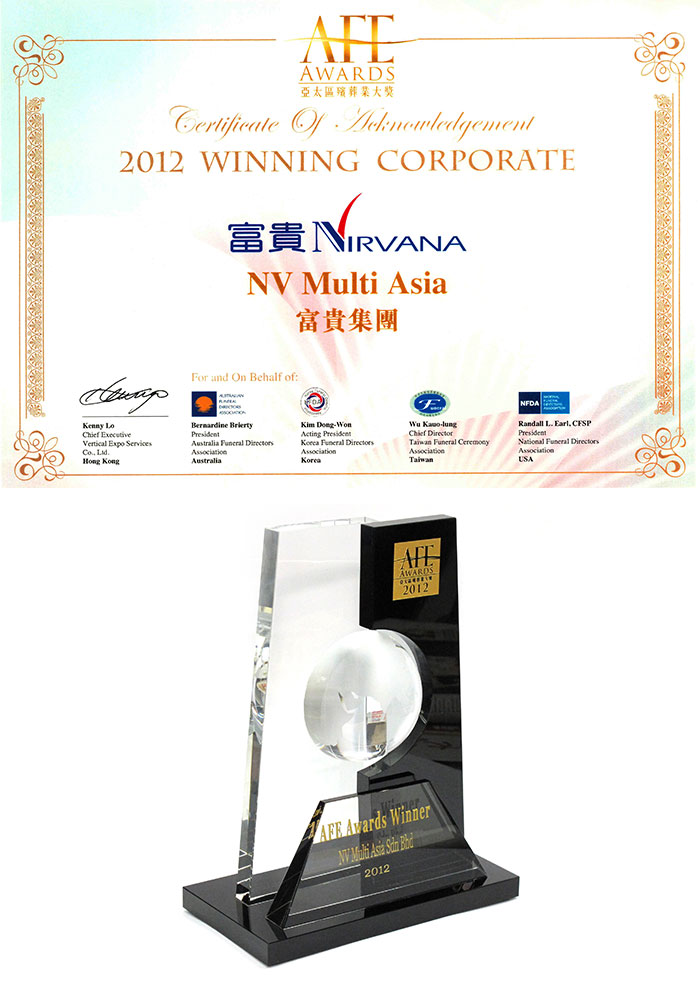 - 2012-
Standout winner at the 2012 AFE Awards with two top awards as "Asia Outstanding Brand in Funeral Services Industry" "Asia Outstanding Award in Multi National Expansion"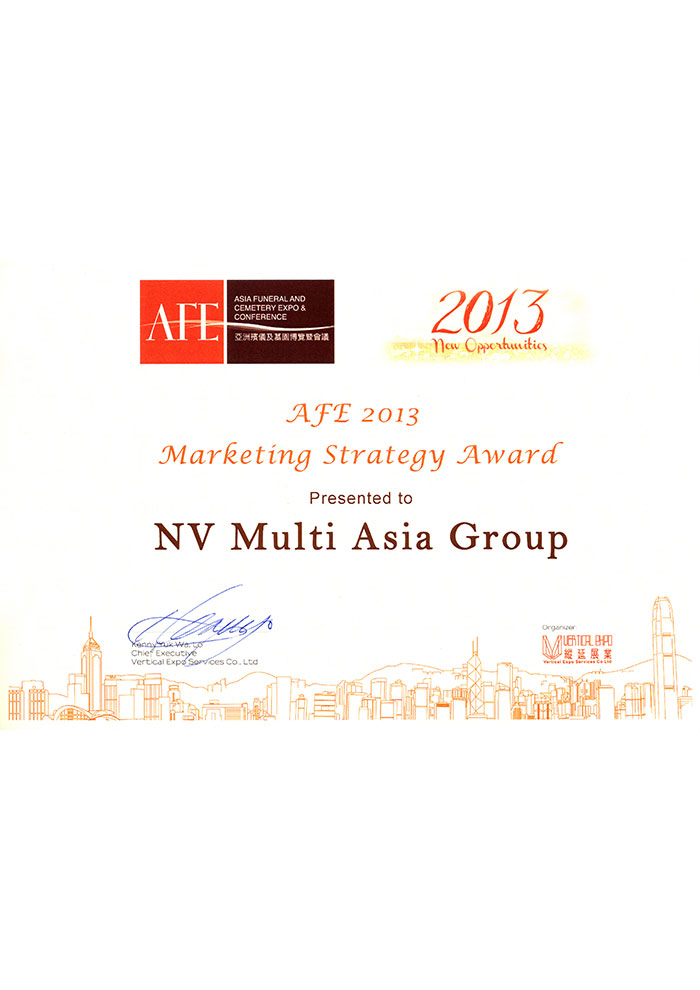 - 2013-
Shining sparklingly at the 2013 AFE Awards with two top awards as "Marketing Strategy Award" & "Corporate Social Responsibility Award"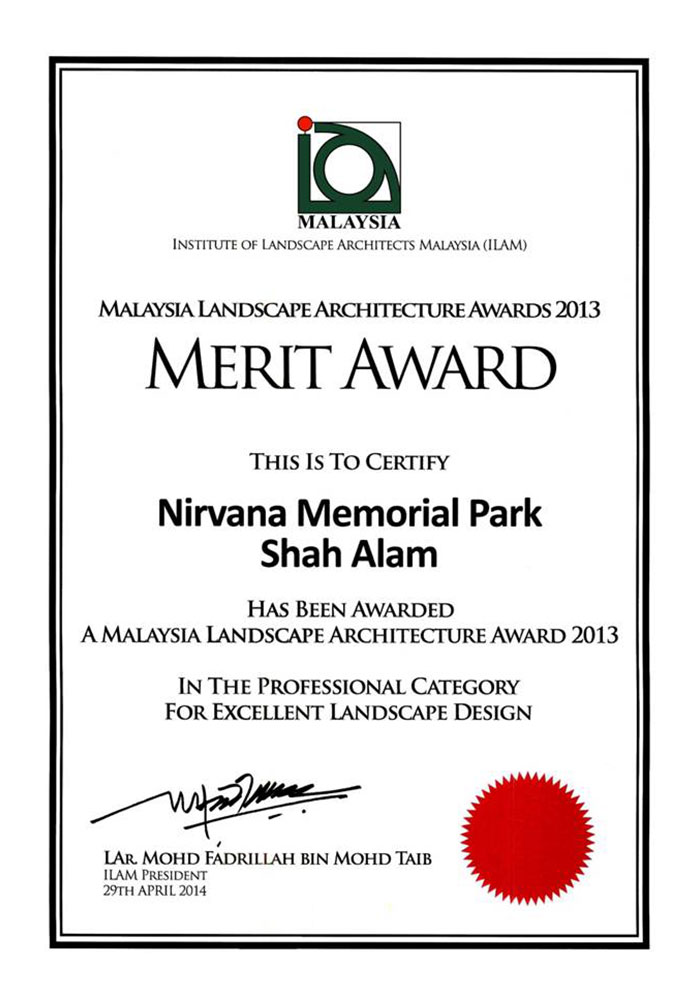 - 2014-
Nirvana Memorial Park (Shah Alam) has been awarded a Malaysia Landscape Architecture Award 2013 in the Professional Category for Excellent Landscape Design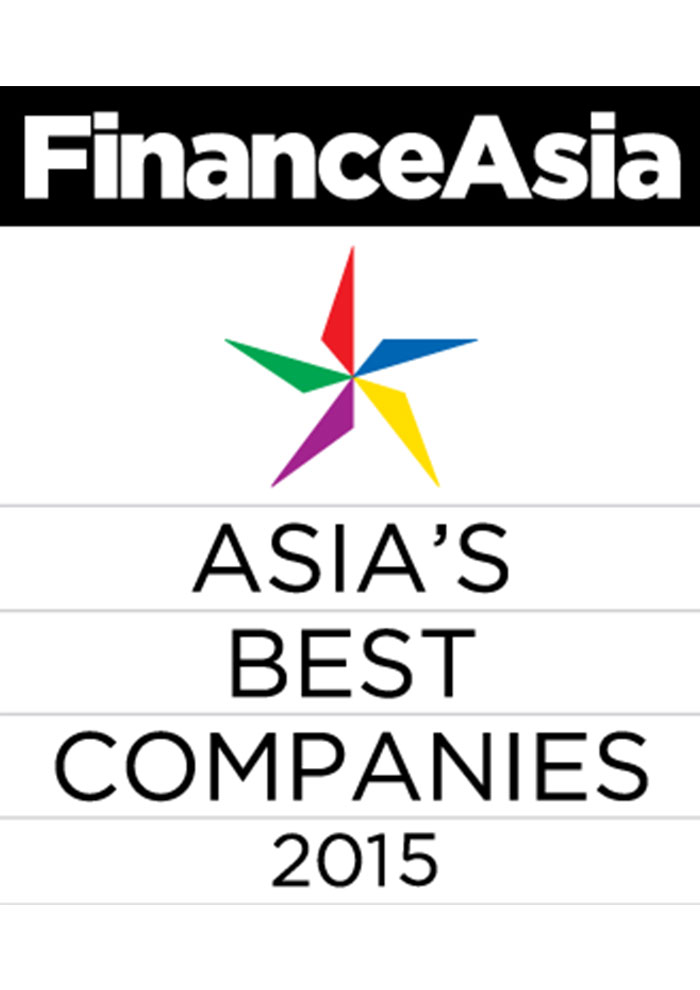 - 2015-
Nirvana Asia ranked No.1 in "Best Small-Cap Company in Hong Kong" in "Asia Best Managed Companies Poll 2015" by FinanceAsia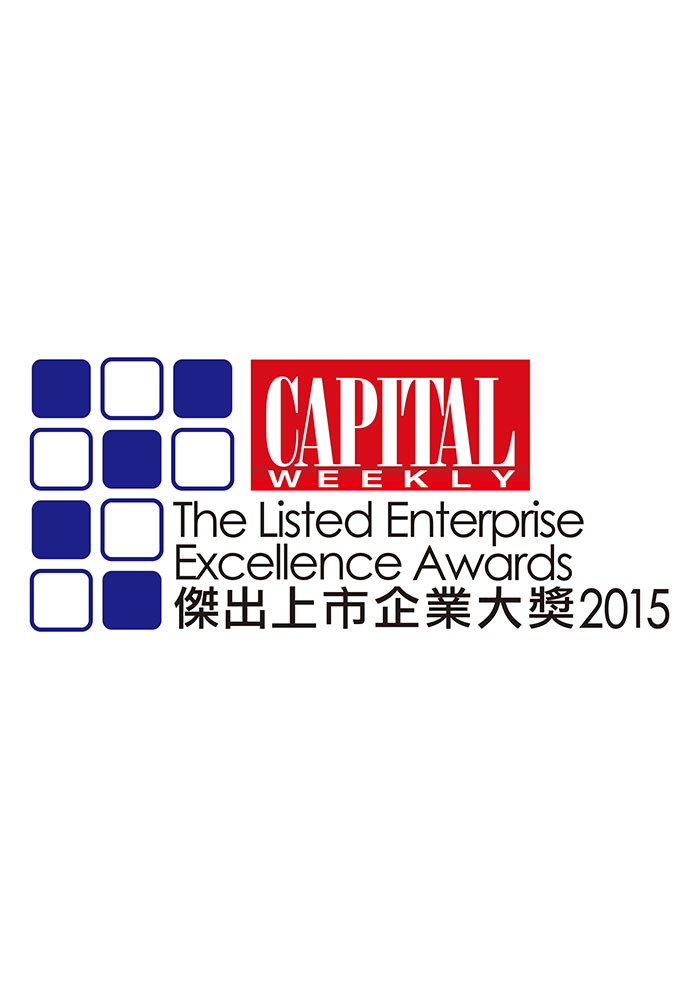 - 2015-
Penang Nirvana awarded "The Listed Enterprise Excellence Awards 2015" by Capital Weekly